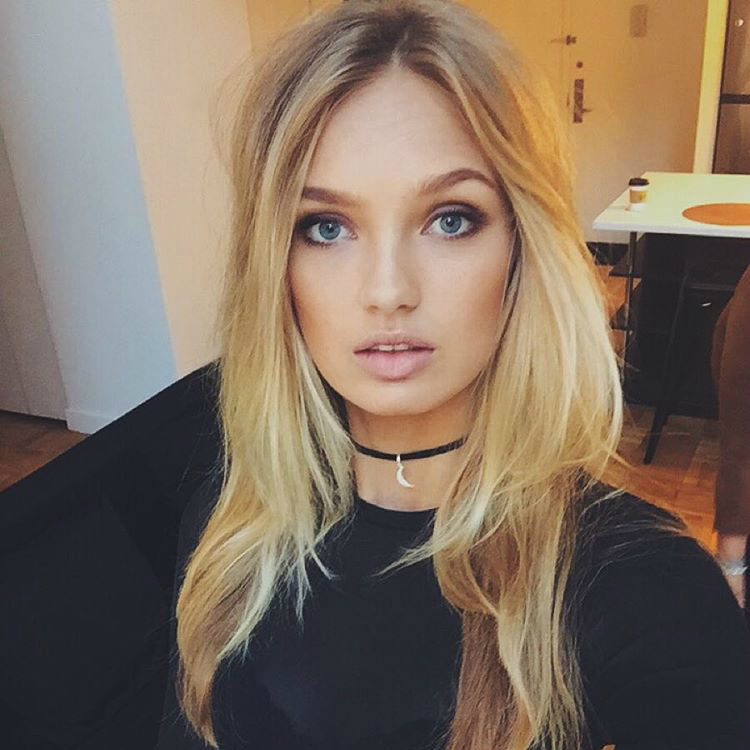 full name
annabelle elise mcdowell
the artist (formerly) known as...
anna schreiber
d.o.b. + age
february 13th, 1992 + 25
hails from
houston, tx
currently located
huntington beach, ca
occupation
dancer / instructor / choreographer
status
happily ever after
➧ anna has several quirks that have always driven her family and friends crazy, the most extreme of which being her need to color code and organize everything, right down to her class notes. every little thing, right down to a package of paper clips, has its given place. when she declared her major, her family wasn't surprised in the least, especially considering the screaming matches that occurred every single time one of her siblings left something out of place in her room. a former close second was her ability to never be on time, but through hard work (several alarms and wakeup calls from her roommate) she has, mostly, managed to make it a non-issue.

➧ while anna never had any real beef with school, she spent many of her earlier years finding it hard to focus due to her exorbitant energy. she was formally diagnosed with adhd at age twelve but her parents refused to allow her to be medicated, claiming they didn't believe in it. instead, she was encouraged to try her hand at extracurricular activities until one stuck. eventually, dance and gymnastics became her chosen outlets and her parents were happier than ever given that they kept her tired and therefore out of trouble. within a semester, she managed to pull her average from a very low b- to an a- and that was enough incentive for her parents to allow her to continue.

➧ anna's parents always supported dance as an extracurricular activity; however, she was shot down when she announced that she'd like to continue dancing as a profession. as a compromise, she agreed to attend college for interior design and continue dancing on the side. in early 2015, she began to feel burned out with her design work and it has become more of a chore than anything else. her mother, mostly, has repeatedly stated her objections regarding anna's thoughts on leaving the profession once and for all and dedicating herself to following her real dream. as a result, the relationship between anna and her parents has grown increasingly strained.

➧ she wouldn't call herself a thrill seeker or adrenaline junkie, but anna does attempt to get the most out of life. she actively maintains a large bucket list and houses a map of the u.s. on her wall where she marks states off as she visits them. currently at eight, she hopes to cross at least twenty off her list by her thirtieth birthday. unlike her mother who has always been perfectly content with a routine, boring life, anna doesn't want to wake up at forty and realize that she has wasted years of her life without really living.

➧ since the tender age of fourteen, anna has been designated as the sibling that all of the others can confide in without worry of judgment or backlash. while she adores her siblings and would follow them to the ends of the earth and back without complaint, she is the complete opposite, preferring to keep her business private and suffer in silence until the truth is forced out of her. her inclination toward privacy has caused many an argument among the schreiber clan, mostly because, unlike the others, she keeps her lips vacuum sealed when it comes to relationship talk.

➧ despite her penchant for completely inappropriate jokes and sex-centered humor, anna has only ever done the deed with a very, very small number of people, most of which have been long-term relationships. while she may chalk it up to not having enough time, she's honestly very selective in who she wants to share her body with on a one-on-one basis. call it a product of her catholic upbringing. she may be young but that doesn't mean that she sees the appeal in serial dating. given the choice, she'd rather spend time eating pizza and watching movies with a guy than going out an expensive date and it being assumed that she's going to put out.

➧ in honor of her german heritage and love for fairy tales, anna hopes to one day get a sprawling tattoo across both feet: one foot will say "Es war einmal" ("once there was") and the other, "Und wenn sie nicht gestorben sind, dann leben sie noch heute" ("and if they haven't died, they are still living") - the beginning and end of german fairy tales. her parents hate the idea, but her whimsical grandmother, whose love of macabre literature she inherited, is fully behind the plan.

➧ met her best friend, ale, during her junior year of high school when the two were paired together during "bonding week" for the drill team. the girls immediately bonded due to their matching personalities and odd sense of humor and have been inseparable since. when ale graduated from high school, anna finally left her parents' house in favor of freedom and the two have shared an apartment since.

➧ while anna has tried her hand at several forms of dance, there are only two that she stuck with - contemporary and hip hop. hip hop is undoubtedly her favorite as it's high energy and fast paced; perfect for a girl that allows seems to have her switch in the "on" position. she hasn't formally competed as a gymnast in years and has, therefore, allowed some of her talents to fall wayside but some basics - such as splits - have remained an important part of her routines.

➧ she and ale auditioned for their favorite dance company, immabeast, in june 2015 and both made it, prompting a positive hardcore freak out from both of the girls. unfortunately, it means that anna is now training harder than ever and is trying to find a way to balance all of her responsibilities and re-prioritize without letting anything, or anyone, fall wayside. as a result, she has, to her parents' great disappointment, requested to shorten her hours working as an interior designer so that she can dedicate more time to the profession that she prefers.

➧ is currently teaching several classes at elite dance academy of orange county as well as being an on-staff choreographer. her classes include hip hop beginners (taught with ale), hip hop master class, elite contemporary, and an intermediate tumbling class.
education
interior designers institute
b.a. interior design
newport beach, ca ➠ 2010-2014
schedule
sun:free day!! mon:one-on-one practice (by appt.)hip hop 1 (4:45-5:45P)hip hop master class (7:15-8:15P) tue:practice (varies)drop-in classes (varies)hip hop 6 (5-6P)comp team practice (7-8P) wed:practice (varies)hip hop beginners (7-8P) thur:intermediate tumbling (6-7P)heelz (8-9P) fri:hip hop 5 (3:30-4:30P)tumbling 7 (4:45-5:45P) sat:elite contemporary (10-11A)
work history: immabeast co.dancer/performer ➠ june 2015-present interior motives, inc.interior designer ➠ aug 2014-july 2015 elite dance academy of orange countyinstructor/competition team choreographer ➠ oct 2012-present starbucksbarista ➠ jan 2010-may 2015
+ queen bey, hip hop/street dance, disney princesses, apple cinnamon tea, onesies, kevin hart, pizza forever, mermaids, cryptozoology, cards against humanity, craft beer, orange-pineapple juice, running, junk tv, pilates, fairy tales, ice skating, traveling, sailor moon, pokemon, roasting marshmallows, banana nesquik, bargain shopping, bubble baths, new shoes, workout highs, stress-relieving smokes, mixtapes, betty white, 90s sitcoms, summer thunderstorms, dogs with stubby legs, road trips, documentaries, saturday night live reruns

≠ apple juice, family drama, disorganization, sitting still for long periods of time, slow drivers, doing laundry, early mornings, creative blocks, parental lectures, christmas shopping, oversleeping, forgetting important dates, wasting food, bigots, conservative politics, marine mammal captivity
family jakob schreiber: biology professor - uc irvine
bethany schreiber (née mills): librarian - cambridge elementary school
ryan schreiber: older brother
tbd schreiber: older sister
tbd schreiber: younger sister

pets